Good friends share the best moments of your life, don't you agree? Good or bad, they are always beside you. If they leave no stone unturned to walk with you through your thick and thin, why not count on good times with them. Yes, nothing can make you feel better than doing something great for them, as a token of love and care. How about referring your friend at Rummy Passion – India's most loved rummy website? It's a unique gift you can give to your friends. If you do so, not only your friends, but you too can avail a number of benefits. Curious to know how? Before we proceed, for those who aren't aware of "Refer a Friend" bonus, here are some details. Read them out and get going with the skillful game: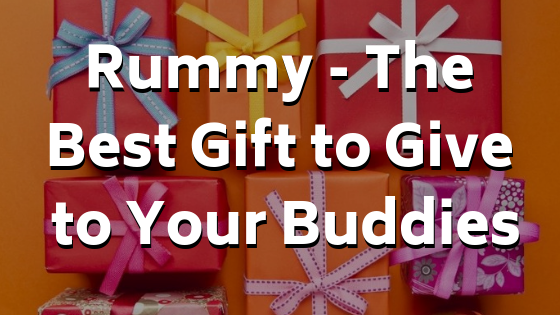 What is "Refer a Friend" Bonus? If you are a player at Rummy Passion and you refer your friend/s at the site, they get Rs 2,000 Welcome Bonus when they sign up at the site. Not only they, but you also get a referral bonus of Rs 5,000 for each friend you refer, albeit only when they join and start playing cash games.
Is there any limit to Invite Friends to Rummy Passion? No, there is no limit to invite your friends to Rummy Passion. As long as the ones you are inviting have a genuine profile, you can keep inviting and winning Rs 5,000 referral bonus. So, we urge you to refer worthy friends who can play and let you win too.
What is the process to 'Refer a Friend'? When you log in to Rummy Passion, go to "My Account" -> click on "Refer a Friend" to bring them onboard. Doing so, you can make up to Rs 5,000 for each friend you refer. There are three ways to bring your friends to the site.
Import your buddies from Outlook, Google, etc.
Upload the Contact via file – .Txt, .Csv, etc.
Enter your friend's credentials like Name, Email Id.
Share with your social media contacts.
What is the procedure to earn the referral bonus? As soon as your friend will complete the registration process at Rummy Passion via a link that you sent, and start playing cash games by making his/her first deposit, you will become eligible to earn your referral amount. This means you will get 25% of the rake amount generated via your friend, i.e., up to Rs 5,000.
*NOTE – The bonus will last for three months.
Now that you have got an idea about Refer a Friend bonus, here are some extra advantages, you and your friends can avail. Check them out!
Earn Chunks of Money – The reason why a site like Rummy Passion is so renowned amongst its players is because it offers lucrative bonuses to them. Players simply have to use their skills to play rummy on cash tables, and in return they will make ample money. Also, using Refer a Friend bonus, you and your friends can earn big cash. What a good way to make money!
Refer More to Win More – The best way to make the most of the Referral Bonus is to refer as many friends as you can, i.e., the more friends you bring to the site who play cash games, the more will your account ring with cash.
Become More Social – When you play online rummy with your friends, you tend to become more social. You can catch anytime with your friends by inviting them to join you on the tables and earn together.
Keep Stress at Bay – Playing rummy with buddies is always relaxing, don't you agree? They always keep your mind filled with positive energy and make you stress-free, by involving you in the game.
Enhance Your Skills – There is no doubt that rummy is one of the influential games that give you a great learning opportunity when played with cronies. If stuck in the middle, you can easily seek the help of your friends and play effortlessly. What a unique way to improve your skills!
Stop Thinking & Start Referring
What are you thinking? Rummy Passion is giving you a brilliant chance to reward yourself by referring your friends at the site. For every friend, you invite, your bonus amount will keep on multiplying. There are no limitations to how many friends you can bring along. So, don't just wait, invite your friends now and fill your bankrolls.
Happy Gaming!